Thinking of investing in
REAL ESTATE?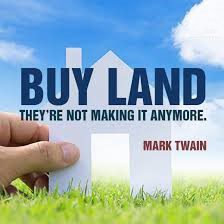 You are not alone – less than 6%of Australians, roughly 1.3million people own an investment property. It can be a very overwhelming process – we know we have done it ourselves – and we can tell you that, we have never regretted our investments once!
Investing in property is one of the surest bets to gaining a secure future, it's not a short term investment – so if you are looking for a quick buzz then real estate is not for you. But if you are dedicated to investing in an asset of a lifetime, that can potentially give you better returns than the banks, then you have come to the right place.
You can read books, listen to pod casts, talk to family & friends or browse the internet for hours to research how and what to do, but you will never actually beat talking to a professional in the real estate industry that has put their money where their mouth is.
We are actual investors ourselves, and have been for years. We have negotiated the pitfalls and ups & downs that do occur from time to time. We have invested in our future & now we would love to help you invest in yours.
So give us a call today so we can help you start on the road to being one of our Successful, Savvy Landlords!

HOW WE LOOK AFTER YOUR ASSET.
From one Landlord to Another…
We believe we have a great team and we hope you will too.
The appearance of your property is of importance to us, and we will endeavor to attain the best possible tenant for your property.
Tenant applications are screened thoroughly including a TICA check, and  Inspections are conducted every 3 months to ensure your property is kept at a high standard.
We do regular drive by's, and reward our tenants for looking after your investments.
Financial statements are included every year.
That's the Caboolture REALTY difference.
All of this at NO EXTRA charge to you.
After nearly 30 years in Real Estate Management, talking to landlords and tenants alike I believe the most valuable insight I have been able to acquire comes from being a landlord myself. I know first hand how important and valuable your investment property is because I know how much I value my own investments.
So over the years we have been
determined to develop the best possible systems & procedures to make sure that our staff and structure of our business can provide the best possible property management service to you.
I firmly believe that we have achieved that goal and every day we constantly adjust and improve to make your PERSONAL PROPERTY MANAGEMENT a success story.
I feel very confident that when you choose Caboolture REALTY you will experience the attention and skills of the finest property management team in the Moreton Shire.
I look forward to welcoming you to our family of Happy Landlords.